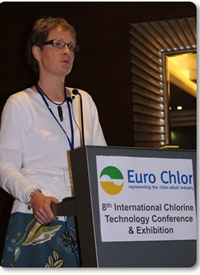 Presentation on stabilisation of metallic mercury on the 8th International Chlorine Technology Conference & Exhibition in Budapest, April 2011
I founded Kummel Consulting AB in 2004 after several years of employment within the waste and energy business. Over the years as a consultant I have come to focus more and more on management of hazardous waste and topics connected to this. One special interest is the handling of mercury waste, both the legislation governing the handling and technical solutions. The experience of having a company devoted to illegal business with mercury waste as a client also made me aware of problems arising when environ-mental sound solutions are challenged by economic interests, and how to master this.
​
Please feel welcome to visit my webpage and do not hesitate to contact me if you have any questions, wonderings or want to know more about how I can support your business.
​
The company is situated on the Swedish west coast but I offer my services to customers also outside Sweden.
​
My best regards
Susanne Kummel
​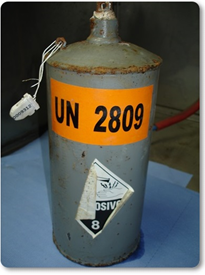 Metallic mercury